Audio clip: Adobe Flash Player (version 9 or above) is required to play this audio clip. Download the latest version here. You also need to have JavaScript enabled in your browser.
(Episode listen time -  8:02 - download mp3)
Audio clip: Adobe Flash Player (version 9 or above) is required to play this audio clip. Download the latest version here. You also need to have JavaScript enabled in your browser.
(Episode listen time -  10:47 - download mp3)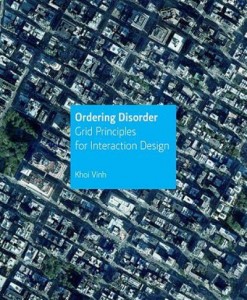 Book #12 has been selected and we'll have our noses in it for the next few weeks!
You can order your copy of Ordering Disorder by Khoi Vinh or get it for your Kindle or Nook and read along with us!
You can listen to the show here, subscribe via RSS or subscribe to the show in iTunes! Don't forget to leave feedback and thanks for listening! :)
It's Episode 11 and our book this time around is My So-Called Freelance Life by Michelle Goodman. We even have Michelle with us briefly in this episode to answer a few of our questions for her about being a seasoned freelancer. You can get info on Michelle's other book and all of her online writings at her website Anti9to5Guide.com
Leave a comment, or send us a message on twitter to @pagebreakpdcast.
Read More
So remember last month when we were in Canada and we recorded those Snippets about the Interlink Conference?  We'll we also streamed the whole thing live online via the CRAPPY internet connection at our hotel… which I am pretty sure ONLY Kevin Thompson actually saw — so for everyone else, here it is.
Audio clip: Adobe Flash Player (version 9 or above) is required to play this audio clip. Download the latest version here. You also need to have JavaScript enabled in your browser.
(Episode listen time -  7:40 - download mp3)