Audio clip: Adobe Flash Player (version 9 or above) is required to play this audio clip. Download the latest version here. You also need to have JavaScript enabled in your browser.
(Episode listen time -  8:51 - download mp3)
Audio clip: Adobe Flash Player (version 9 or above) is required to play this audio clip. Download the latest version here. You also need to have JavaScript enabled in your browser.
(Episode listen time -  6:35 - download mp3)
Audio clip: Adobe Flash Player (version 9 or above) is required to play this audio clip. Download the latest version here. You also need to have JavaScript enabled in your browser.
(Episode listen time -  8:24 - download mp3)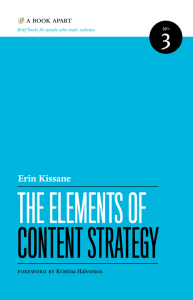 Book #14 has been selected and we'll have our noses in it for the next few weeks!
You can order your copy of The Elements of Content Strategy by Erin Kissane. Get it the Ebook or Paperback through A Book Apart and read along with us!
You can listen to the show here, subscribe via RSS or subscribe to the show in iTunes! Don't forget to leave feedback and thanks for listening! :)
It's Episode 13 and our book this time around is  The Paradox of Choice: Why More is Less by Barry Schwartz.
Leave a comment, or send us a message on twitter to @pagebreakpdcast.
Read More
A few days ago Noupe.com published a round-up list of design industry centered podcasts to check out — and guess who was included? (HINT: us!)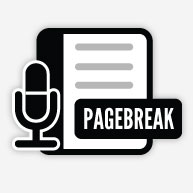 Thanks to Noupe for bunching us in with this stellar group of shows! Head over to the post and give all these shows a listen….