30th August 2011
Audio clip: Adobe Flash Player (version 9 or above) is required to play this audio clip. Download the latest version here. You also need to have JavaScript enabled in your browser.
(Episode listen time - 37:22 - download mp3)
You can listen to the show here, subscribe via RSS or subscribe to the show in iTunes! Don't forget to leave feedback and thanks for listening! :)
It's been an entire year since we recorded Episode 1: Rework! A WHOLE YEAR! 12 full length episodes and 37 short format snippets, we've had a lot of fun doing the show and we sincerely thank each and everyone of you who have given us support over the last 12 months!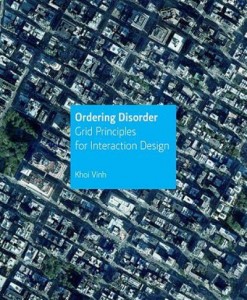 It's Episode 12 and our book this time around is Ordering Disorder: Grid Principles for Web Design by Khoi Vinh.
A special THANK YOU to all of you who participated in our book giveaway! Winners have been announced in Snippet #41 and books are being mailed out now!
Check out the 1st half of the show for details on the awesome books we have up for grabs to celebrate the shows anniversary, leave a comment on this post letting us know which of the awesome prize you would like to claim — we will be picking winners at random in a week or so.
Leave a comment, @pagebreakpdcast your answer or call us at 850-320-READ . If you leave a voicemail with your answer to the question of the week — we'll include it in a future show. Read More →