Earlier this month we met up in St. Petersburgh Florida to attend the 2012 Front-End Design Conference. This Snippet is part 3 of a 3 part series where we discuss the weekend in full — if you've enjoyed this series, make sure to subscribe to our podcast feed via RSS or iTunes so that you can be sure to get the shows as soon as they are released! :)
Last week we met up in St. Petersburgh Florida to attend the 2012 Front-End Design Conference. This Snippet is part 2 of a 3 part series where we discuss the weekend in full — so make sure to subscribe to our podcast feed via RSS or iTunes so that you can be sure to get the shows as soon as they are released! :)
Read More
This week we met up in St. Petersburgh Florida to attend the 2012 Front-End Design Conference. This Snippet is part 1 of a 3 part series where we discuss the weekend in full — so make sure to subscribe to our podcast feed via RSS or iTunes so that you can be sure to get the shows as soon as they are released! :)
Read More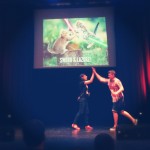 Yesterday the two of us got to take the stage at St. Petersburg, FL's Palladium Theater stage and talk to the awesome group of designers and developers that showed up for day 2 of this years FrontEnd Design Conference. I wish we had thought ahead and had someone video us up there, but all we have is this awesome pic of our high-five mid talk.
For this Snippet, we discuss Symbolic Imagery in Interface Design, a talk by Giovanni DiFeterici at Refresh Tallahassee back in November 2011. Hope you enjoy! Please subscribe to our podcast feed via RSS or iTunes so that you can be sure to get the shows as soon as they are released! :) If you know of a blog post you'd like to hear our 2bits (or bytes) on, let us know!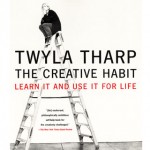 Book #20 has been selected and we'll have our noses in it for the next few weeks! You can order your copy of The Creative Habit: Learn It and Use It for Life by Twyla Tharp. Order the book now and read with us!