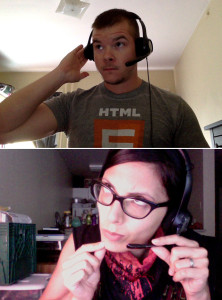 Well, we've been doing this podcast for almost 5 years now and we're finally taking a hiatus.
Sorry that this was not better planned or announced. Life has just got too busy lately and we need a little break from our podcasting responsibilities.
We'll be back… not sure when, but we'll be back! If you miss the show, please let us know! Leave a message or send us a message on Twitter to @pagebreakpdcst. Allowing the show to take up so much of our time is a lot easier when we know we are actually talking to other humans… or cats… we like cats.
One Response