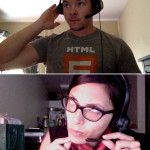 Well, we've been doing this podcast for almost 5 years now and we're finally taking a hiatus.
Sorry that this was not better planned or announced. Life has just got too busy lately and we need a little break from our podcasting responsibilities.
We'll be back… not sure when, but we'll be back! If you miss the show, please let us know! Leave a message or send us a message on Twitter to @pagebreakpdcst. Allowing the show to take up so much of our time is a lot easier when we know we are actually talking to other humans… or cats… we like cats.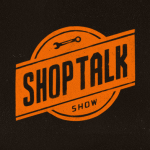 Last week Niki and I were invited to spend some time talking about podcasting and design and dev with Chris Coyier and Dave Rupert of The ShopTalk Show. It was a lot of fun and we are really excited to be part of such a cool podcast! If you aren't already a regular listener to ShopTalk, get on that.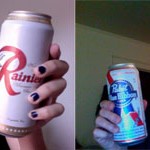 August 30th marks the 2nd anniversary of the first day Niki and I signed onto Skype together and recorded the first episode of Pagebreak Podcast. (Which was released online 2 weeks later)
Of course we would like to commemorate this milestone in some way — so if you have any suggestions, lets hear them! An article you would like us to discuss? A question or questions you'd like answered? We are so thankful for each and everyone one of you who have listened to the show and supported us over the past 2 years — we're up for just about anything, so let's hear your ideas!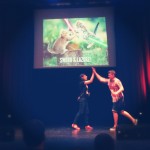 Yesterday the two of us got to take the stage at St. Petersburg, FL's Palladium Theater stage and talk to the awesome group of designers and developers that showed up for day 2 of this years FrontEnd Design Conference. I wish we had thought ahead and had someone video us up there, but all we have is this awesome pic of our high-five mid talk.
Remember back in Episode 9 when we read  The 4 Hour Work Week by Timothy Ferris? If not, time to go take a listen! Also time to check out the latest installment of A Day in The Life on Hulu to see what Tim Ferris is up to these days.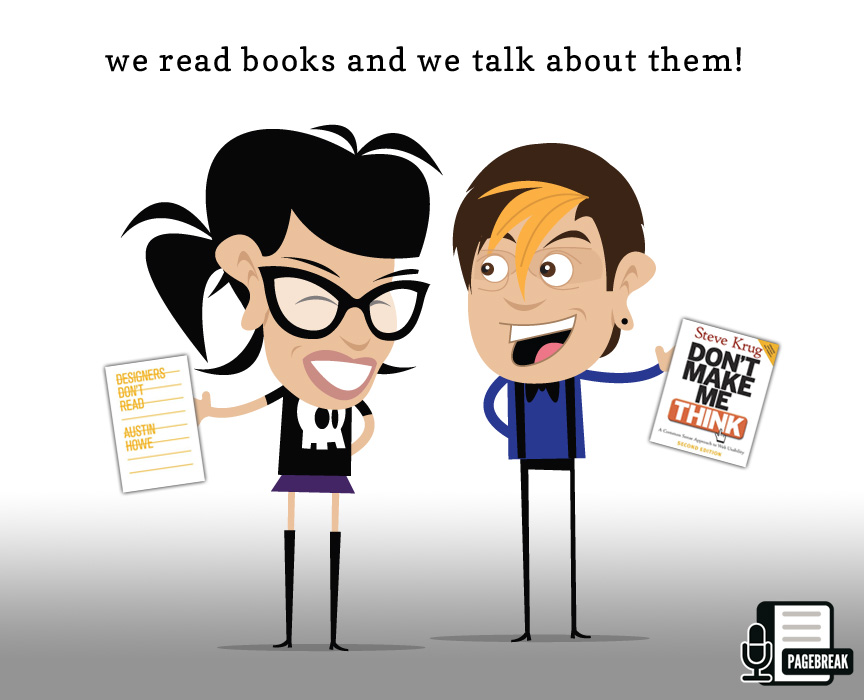 Last summer we were all aboat visiting Vancouver Canada for the Interlink Conference  — so this year we're heading to St. Petersburg Florida for the Front-End Design Conference on June 8th and 9th! There are some awesome talks scheduled for the main day of the Con on Friday and then Saturday holds attendee presentations — including a little something entitled How Side Projects Can Save Your Creative Sanity by GUESS WHO!??!?! (HINT: us!)
Of course we plan to record some Snippets during our visit covering a few of the conference talks! We're both jazzed and looking forward to hanging out with some rad people! See you there!  :) Note image above if you haven't met us before and want to be able to recognize us!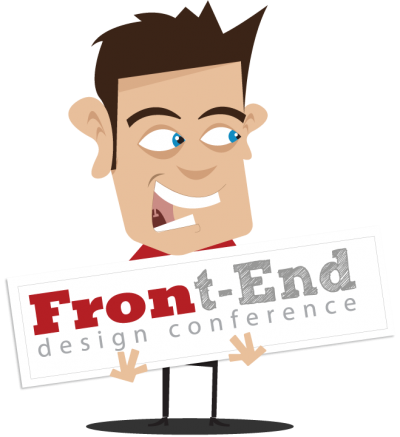 Guess What?!?! Liz and I will be at the Front End Design Conference in St. Petersburg Florida June 8th & 9th. While we are there soaking up the sun, design and dev talks and meeting awesome people - we will also be recording a live show! If you are around and want to hang out, be a part of the show, throw back a few brews and chat - we would love to meet you! High-Five!
Stay tuned for more details and news!
After announcing on Twitter Wednesday that Niki and I were gearing up to do some recording, our buddy Nick Snyder sent out this challenge to us, "Big ups if you can include any of the following: Thingamajig, broatmeal, dy-no-mite, bump that, holy fish tacos!"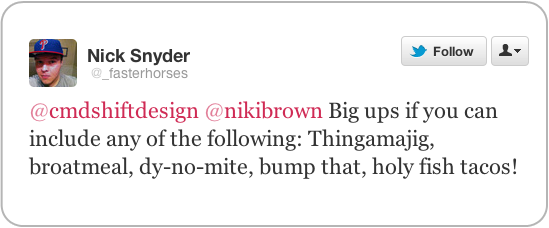 You'll hear how we did on the March 20th release of Snippet 56 when we discuss Cultivating Genius in the 21st Century by Jonah Lehrer at Wired.com.
Hello beloved Pagebreak Podcast Listeners!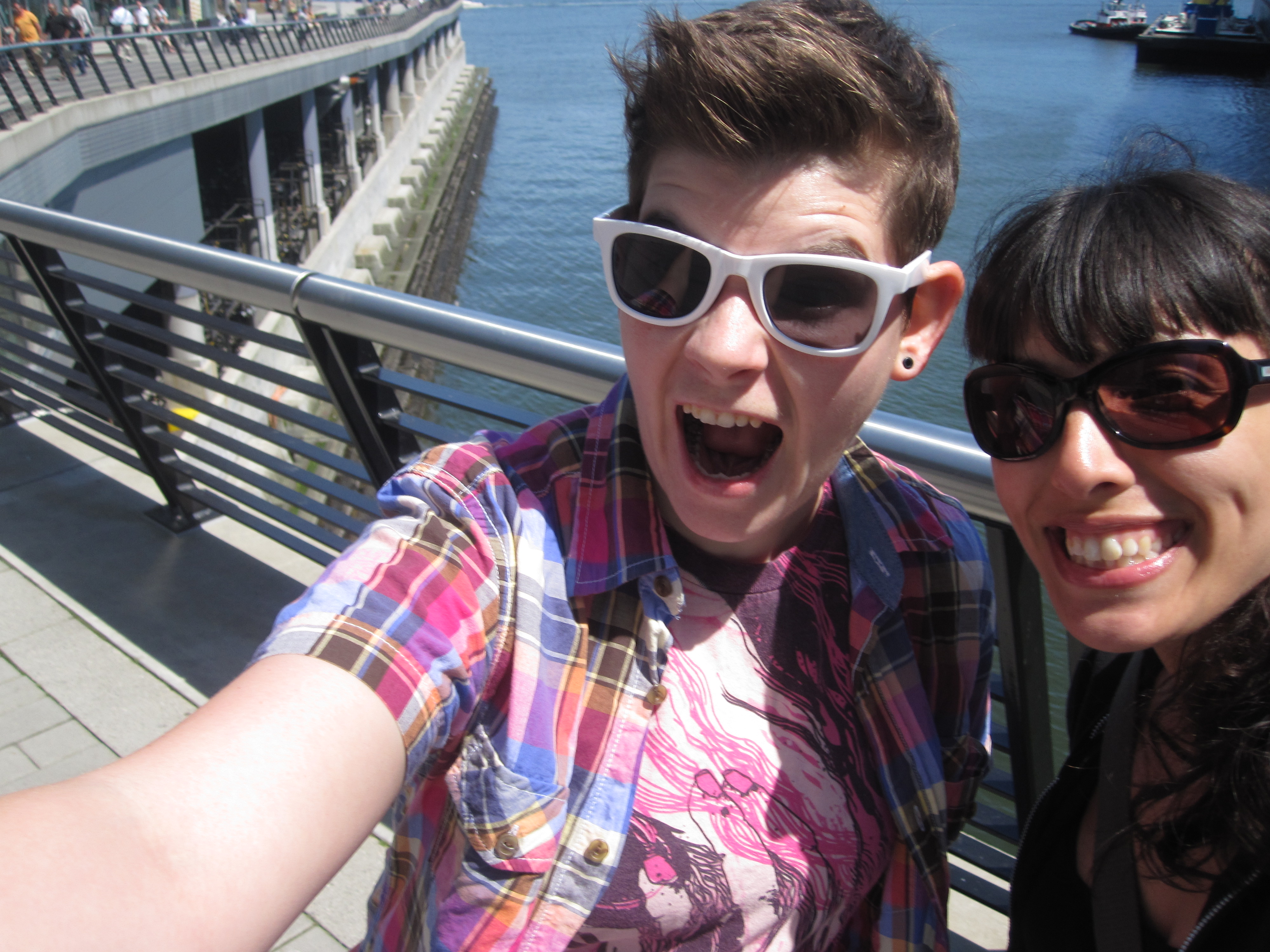 We are gearing up to start work on a re-design of the Pagebreak Podcast website and we need your input! Please go to pagebreakpodcast.com/survey and fill out the short questionare! It is completely anonymous and should only take you a few minutes. Thanks for the help! :)

Check out Niki talking about design, development, teaching, and PODCASTING on episode 2 of The East Wing Podcast with Tim Smith.