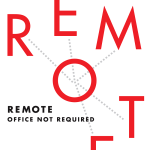 You can listen to the show here, subscribe via RSS or subscribe to the show in iTunes! Don't forget to leave feedback and thanks for listening! :)
It's Episode 24 and our book this time around was Remote: Office Not Required by Jason Fried and  David Heinemeier Hansson.

For this Snippet, we discuss How To Price Freelance Services — Reducing Your Costs by Steven Bradley.
For this Snippet, we discuss CSS Zen Garden after seeing the article, Typekit's second CSS Zen Garden theme: Apothecary by Sally Kerrigan.