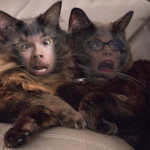 For this Snippet, we take a look back at 2014 and look forward to our plans for 2015. If you have a book or blog article suggestion or if you would like to be a guest on our show, contact us on twitter @pagebreakpdcst or comment below.
Hope you enjoy! Please subscribe to our podcast feed via RSS or iTunes so that you can be sure to get the shows as soon as they are released! :) If you know of a blog post you'd like to hear our 2bits (or bytes) on, let us know!
Book #27 has been selected and we'll have our noses in it for the next few weeks! It's Think Like A Freak by Steven D. Levitt and Stephen J. Dubner.