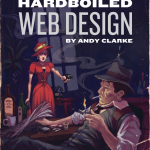 You can listen to the show here, but we'd love for everyone to subscribe to the show in iTunes! Don't forget to leave feedback and thanks for listening! :)
It's Episode #5 and we read Hardboiled Web Design by Andy Clarke. We both agree, if code excites you — this books gonna make your heart go aflutter!
The book for December has been selected and we'll have our noses in it all month.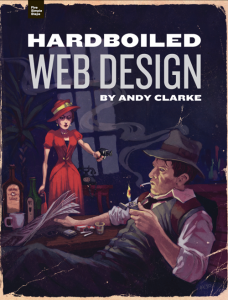 Buy Hardboiled Web Design as a PDF download now and read along with us, we'll be discussing this book during the last week of December! If you'd prefer the paperback, get your pre-order in now!
If you have suggestions for future books to be read for the show, questions for us or just something you need to say — contact us on Twitter, join our GoodReads Pagebreak Podcast group or send us an email.